Mercedes-Benz GLE AMG 63 S Coupe 585hk 2016, 29 000 km, kr 1 499 000,-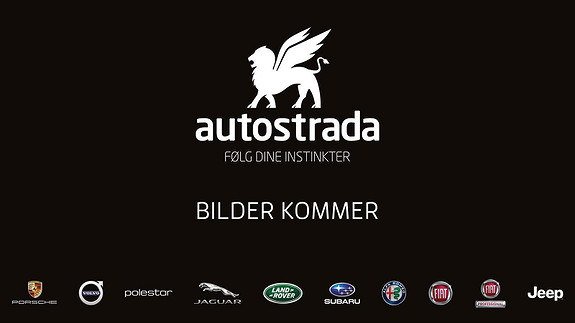 Pris: 1 492 839,-
Årsavgift: Ikke inkludert
Omregistr.: Eksklusiv (6 161,-)

Finansieringskalkulator

Vi kan tilby inntil 5 års garanti. Kontakt selger for garantibetingelser.
* = Kalkulatoren er veiledene
Beskrivelse
Topp utstyrt, Ny i Norge i flott fargekombinasjon, sjekk utstyret:
117PAPER CONTROL ROWI CERTIFICATION
13BOPERATORS MANUAL - NORWEGIAN
1U3VEHICLE WAXING
1U7FOGGING SENSOR
214ADAPTIVE DAMPING SYSTEM
228AUXILIARY HEATER
233AUTONOMOUS INT. CRUISE CONT. PLUS (DISTRONIC PLUS)
235ACTIVE PARK ASSIST
237ACTIVE BLIND SPOT ASSIST
238ACTIVE LANE KEEPING ASSIST (FAP)
23PDRIVING PACKAGE
242FRONT SEAT RH ELECTRIC ADJUSTABLE WITH MEMORY
249INSIDE AND OUTSIDE MIRROR AUTOMATIC DIMMING
250AMG DRIVER PACKAGE
253REAR-END COLLISION WARNING AND PROTECTION SYSTEM
255BMB MOBILO WITH DSB AND GGD
266DISTRONIC PLUS CROSS SUPPORT (DTR+Q)
268EXPANDED BRAKE ASSIST (BAS+)
269BRAKE ASSIST PLUS CROSS TRAFFIC (BAS+Q)
271AUTONOMOUS BRAKE INTERVENTION/WARN. FOR PED. PROT.
275MEMORY PACKAGE (DRIVER SEAT, STRG. COL., MIRROR)
281AMG PERFORMANCE STEERING WHEEL
282THROUGH-LOADING FEATURE VIA ARMREST IN REAR
293SIDEBAG IN REAR LEFT AND RIGHT
294KNEE AIRBAG
300COLLISION MINIMIZATION BRAKE INTERV./WARNING (CMS)
311CUP HOLDER, TEMPERATURE-CONTROLLED
330BINSTRUMENT CLUSTER/HU LANGUAGE - DANISH
35AVGS D4-0, D3 PATTERN
399FRONT MULTICONTOUR SEAT WITH MASSAGE FUNCTION
3U1EUROPE/CIS COUNTRIES/MONGOLIA HEAD UNIT
401FRONT SEAT CLIMATE CONTROL
413PANORAMIC SLIDING SUNROOF/GLASS SUNROOF
427AUTOMATIC TRANSMISSION 7-SPEED
468ACTIVE DRIVING STABILITY (ARS)
46VSPEED- + LOADINDEX 106Y+110Y
475TIRE PRESSURE MONITOR (TPM) HIGH LINE/MID LINE
489AIRMATIC DUAL CONTROL / AIR SUSPENSION SEMI-ACTIVE
4U5FRONT PASSENGER SEAT ADJUSTMENT TRAVEL LIMITATION
4U7VOLTAGE DIP FUSE FOR START/STOP SYSTEM
500OUTSIDE REAR VIEW MIRROR LH AND RH FOLDING
501360 DEGREE VIEWING SYSTEM (SURROUND VIEW)
5023 YEARS OF MAP UPDATES FREE OF CHARGE
513TRAFFIC SIGN RECOGNITION
518UNIVERSAL COMMUNICATIONS INTERFACE (UCI)
530AEXCLUSIVE LEATHER TRIM
531COMAND APS NTG5/NTG5.5
535AEXCLUSIVE LEATHER - BEIGE
537DIGITAL RADIO STANDARD DAB (DIGI. AUDIO BROADC.)
543SUN VISOR WITH ADDITIONAL FUNCTION
550TRAILER COUPLING
555LNORWAY
581AUTOMATIC CLIMATE CONTROL
5XXLEUROPE
61UROOF INNER LINING MIOCROFIBER DINAMICA BLACK
628AUTOMATIC HIGH BEAM SWITCH PLUS (IHC+)
642DYNAMIC LED HEADLAMPS, RIGHT-HAND TRAFFIC
668PRODUCT PROT.F.TRANSPORT VEH. W/ TIE-DOWN HOOKS
680AMG MULTI-SPOKE WHEELS 22" WITH MIXED TIRES
772AMG STYLING PACKAGE-FRONT SPOILER, SIDE SKIRT
799UDIAMOND WHITE - METALLIC PAINT
806YOM 15/1
811HIGH END SOUND SYSTEM
815DVD SINGLE DRIVE
840DARK TINTED GLASS
841ACOUSTIC LAMINATED SAFETY GLASS DRIVER DOOR
846SCUFF PLATE IN ALU-APPEARANCE WITH RUBBER STUDS
866PREINSTALLATION, REAR ENTERTAINMENT
872REAR SEAT BENCH HEATING LEFT UND RIGHT
875HEATED SCREEN WASH SYSTEM
876INTERIOR LIGHT ASSEMBLY
883POWER CLOSING SYSTEM
889KEYLESS - GO
890AUTOMATIC REAR-END DOOR
893KEYLESS START
915FUEL TANK WITH GREATER CAPACITY - VOLUME 2
927EURO 6 TECHNOLOGY EXHAUST GAS CLEANING
942LOAD COMPARTMENT PACKAGE
968COC PAPER EURO6 TECH. W/O REGISTRATION CERT.PART 2
A05TRANSMISSION ALL-WHEEL CAPABLE
A100Y-PLATE
A20DIRECT START
A21SHIFT BY WIRE
A59FE TORQUE CONVERTER HOUSING 13.5
A65FE CONVERTER 13.5 MM
A89REDUCED-FRICTION
B00SUSPENSION MEASURES FOR ROUGH ROAD TERRAIN
B03DIRECT START / ECO START/STOP FUNCTION
B08ELECTRONIC HORN
B24REMOTE CONTROL FOR AUXILIARY HEATER
B51TIREFIT
B59TRANSMISSION MODE SELECTOR LEVER (AGILITY SELECT)
E16RIM LOCK SET
F292MODEL SERIES 292
FCCOUPE
G905TRANSMISSION CODE VERSION 05
GAAUTOMATIC TRANSMISSION
H21TRIM PIECES - WOOD PIANO LACQUER BLACK
HAREAR AXLE
J58RIGHT BRACKET
J8ADSM STAR1 FBS4 REMOTE STARTABLE
K11ADAPTIVE STOP LIGHT FLASHING
K14CONTROL CODE FOR SERVICE INTERVAL 20000 KM
K96TYPE APPROVAL STAGE 2
LLEFT-HAND STEERING
M014ENGINE INCREASED PERFORMANCE
M157V8 GASOLINE ENGINE M157 - AMG
M55CAPACITY 5,5 LITRE
P21AIR QUALITY PACKAGE
P44PARKING PACKAGE
P49MIRRORS PACKAGE
P55NIGHT PACKAGE
P64FRONT MEMORY PACKAGE
R01SUMMER TIRES
U01REAR BELT STATUS INDICATION
U10FRONT PASSENGER SEAT WITH WEIGHT SENSING
U21SPORT EXHAUST SYSTEM
U26FLOOR MATS - AMG
U47SPOILER LIP
Vi tar gledelig din bil i bytte og tilbyr markedets beste finansieringsløsninger!
"Leif Arne Tvedt mob. 40418383
"Grunde Langkås mob. 40418385
"Bård Abrahamsen mob. 99447122
"Kevin Malmgren mob. 91687693
"Andrea Pedersen mob. 91646714
"Henrik Jacobsen mob. 92832310
Autostrada er autorisert forhandler av Jaguar og Land Rover i Telemark og Vestfold. Volvo, Polestar, Subaru, Fiat, Alfa Romeo, Fiat Professional og Jeep i Telemark samt Porsche i Telemark og Vestfold.
Gjennom vårt unike europeiske leverandørnett, bygget opp og utviklet av oss over flere år, skaffer vi deg drømmebilen - uansett merke og modell! Etter over 20.000 solgte biler med mye glede og entusiasme er vår visjon fortsatt den samme.
Vi har aldri hatt større muligheter til å skaffe deg din neste drømmebil. I våre fire butikker i Porsgrunn og Skien finner du alltid et godt utvalg med Premium importbiler, med fokus på nesten nye Premium-biler som BMW, Mercedes og Audi, samt high end biler som Bentley og lignende. Se vårt utvalg av over 250 biler på
http://www.autostrada.com
" rel="nofollow">www.autostrada.com
Spesifikasjoner
Salgsform

Bruktbil til salgs

Bilen står i

Skien

Km.stand

29000

Årsmodell

2016

Karosseri

SUV/Offroad

Avgiftsklasse

Personbil

1. gang reg.

04.01.2016

Effekt

585 hk

Drivstoff

Bensin

Girkasse

Automat

Hjuldrift

Firehjulsdrift

Farge

Hvit

Farge beskr.

Diamond white metallic

Interiørfarge

Beige skinninteriør

Antall seter

5

Antall dører

5